I'm a mom.
I'm a writer.
I'm a daughter.
I'm a friend.
I'm a Jesus girl.
And, this last one, I can barely type…I'm a Bible scholar.
And guess what friends? So. Are. You.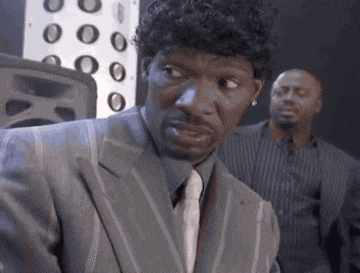 Now that we've got that out of the way, let's chat about this, shall we?
My time with the Bible is three-fold. I use it to study the people, the time, and the geography of the historical events of events that happened a really long time ago. I also use it to support my devotion time where I'm really focusing on enhancing communicating with (talking and listening) the voice of God. And lastly, I use the Bible for its application to current events in my specific life and in general in the world.
That's it. No laborious scrutiny of all the details. No dissertations on theological terms. No rich doctrinal banter. No virtual archeological expeditions of ancient lands.
I'm just a girl who loves God, is chasing after Jesus, and fights every day to make the right choices, live for Him, and give Him all the glory.
Sounds easy, right? Well, kind of. The right Bible can actually help with all of this.
Whenever I am asked what's the best Bible to use, I always, always tell people to start with the one they have. Now, once you decide to go deeper in your study, you may find the need to change your Bible of choice. For me, it depends on what the end result is. I have a Bible I use as a reference when I'm writing; another I use when I'm speaking; a third I use for seminary classes and workshops; and even another for a specific language or historical context.
Yes, I know. I'm a Bible nerd. Now, back to you.
If you were to do a search for study bibles, the results would be endless and overwhelming. Cultivating your knowledge of the Bible is a marathon, not a sprint, so you need a Bible that in and of itself is not too much and meets you where you are. My suggestion: The NIV Verse Mapping Bible. It is all that, and a bag of chips.
Why? I thought you'd never ask.
It releases us from the "rule" that says we shouldn't write in our Bibles. There is ample space for notetaking in the margins and questions aimed at encouraging deeper interpretation of the text. As a matter of fact, I became so enamored with writing in this Bible, I bought some new "verse mapping" pens.
It defines key terms within the context of the study. Themes are huge in the Bible. This particular version notes the major themes at the beginning of each book. Trust me, not all Bibles do that, and for someone like me, it is very helpful for me to understand what God is saying when I know the themes He is discussing. It's really like He's holding a billboard up and saying, "Hey girl hey! This is what I need you to understand about your current season of parenting,"
It is easy to understand. I bought my first Bible as an adult when I was 22 years old. I wanted to grow closer in my relationship with God, and I didn't understand most of the King James Version. I stumbled upon the New International Version (NIV) and y'all, I have been rocking with it for nearly 27 years. The goal of this version is for us to read and understand the Bible in our own language. Through the years, I've also adopted other versions for my personal study time (New American Standard Bible, New Living Translation The Amplified Version, & Christian Standard Bible are some of my favorites). When it comes down to it though, I use the NIV the most when I'm writing for this blog and other publications.
It combines my desire for study, devotion, and application. The verse mapping method more than simply reading a verse or Scripture passage; it uses Bible study tools to research what you've read—to learn about what God is saying and how you can apply his Word to your life. The NIV Verse Mapping Bible includes 350 partially completed verse maps to get you started.
Specifically, verse mapping involves five steps:
Choose: Select a verse and write it out.
Compare: Record this verse in two or three other Bible translations and underline keywords that are the same or different between translations.
Research: Look up the Hebrew or Greek meaning for the underlined words and record it.
Consider: Ask questions of the verse. Imagine what it would be like to have experienced what's happening. Read the verses surrounding this verse and use other study tools to dig even deeper, if you prefer.
Apply: What is God saying to you? How does this verse relate to your life today?
See, I was serious about that bag of chips. This Bible is a great addition to your library. So, tell me, what key tools do you look for when selecting a new Bible?